COMPLETEDWORKS

Completedworks documents the beauty and complexity of the every day through the practice of jewellery and ceramics. Working primarily from recycled materials, the brand's signature pieces gently roll against the tide of convention - using sculptural forms that weave, loop, twist, flow, enfold and expand to explore broader questions about the human condition and trade blows with history, politics, and the language of art.
Completedworks' pieces have been worn by brilliant women from many disciplines, including poets, artists, activists, and actors such as Adwoa Aboah, Jodie Comer, Naomie Harris, Emma Watson, and Maya Rudolph, as well as been auctioned in a contemporary designer sale at Christie's, New York.
As Artistic Director, Anna Jewsbury is responsible for developing collections and defining the brand's vision and image. Having studied Mathematics & Philosophy at Oxford, her aesthetic vocabulary is influenced strongly by reductionism, with a process drawing on the contrasts between high quality materials and purist elements.
F.MILLER

Launched by Fran Miller in 2014 and based in Toronto, Canada, F. MILLER is a pared-back roster of select skincare staples created from the highest quality natural ingredients and meticulously formulated for daily use. Starting with their now signature Face Oil, Fran worked alongside a cosmetic chemist to construct an expertly balanced blend of 22 active botanical ingredients that at once cultivate luminous skin, deliver multi-correctional results, and deeply nourish all skin types.
In the last five years, F. MILLER has maintained the same strict standards for each material they source and any product they introduce to their collection. F. MILLER uses certified organic and ethically wildcrafted ingredients whenever possible, taking care to partner directly with mindful manufacturers around the world. Each product is multi-tasking and multi-use, designed for versatility and seamless layering. Their herbal infusions are crafted in-house in Toronto, Canada, and the F. MILLER team hand blends each formula in small batches to maintain freshness and efficacy. They prioritize eco-friendly, responsibly sourced packaging materials and are commited to minimizing waste and their footprint.
NATHALIE SCHRECKENBERG
German-Brazillian designer Nathalie Schreckenberg creates quirky yet enchanting glassware inspired by nature's organic forms. Before extending her practice into the world of glass homewares, Schrekenberg gained traction for her elegant jewelry crafted from recycled sterling silver. Schreckenberg's background in fine art and sculpture informs her approach to sinuous vases and dishes. Handcrafted using highly resilient borosilicate glass, the Gil dish is constructed by deflating a blown glass bubble, while the Caê vase is formed using a hand-pleating technique. The Barcelona-based designer's commitment to the beauty of imperfection is reflected in her eponymous label's manual production processes: rippled finishings and crude constructions. Balancing out the label's coarser aesthetic elements with subtle pastel colors, Schreckenberg reveals a trace of softness in her designs. Skillfully blown from robust glass and finished with a delicate touch, Nathalie Schreckenberg captivates with charming yet unexpected forms. - via SSENSE
NU SWIM
Whether swimming laps or adding layers to an outfit, Nu Swim's versatile pieces expand the definition of swimwear. The New York-based label was launched in 2015 by Gina Esposito—a former competitive swimmer and ocean lifeguard. As an avid swimmer herself, Esposito set out to create a line of comfortable, practical pieces as functional as they are fashionable. From the full-piece Noodle suit with its simple maillot cut to the stylish Clove top with its supportive bralette design, Nu Swim's flattering suits cater to a range of scenarios and shapes. Placing sustainability at its core, the brand derives all of its swim fabrics from recycled ocean materials and regenerated nylon. Versatile basics are cut, dyed, and sewn in New York City using organic cotton grown in the USA. Simultaneously stylish and sensible, Nu Swim's eco-friendly suits offer endless adaptability.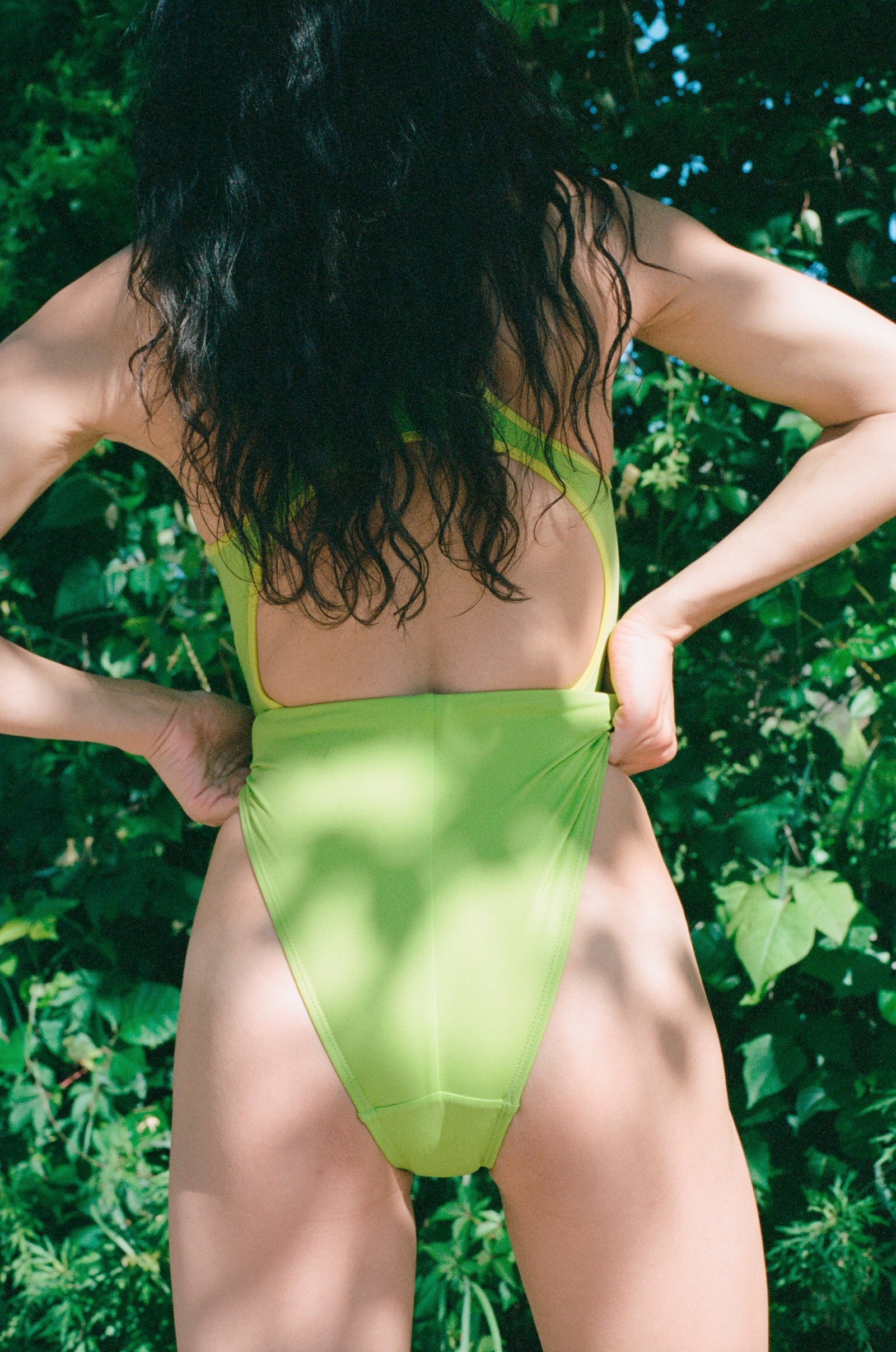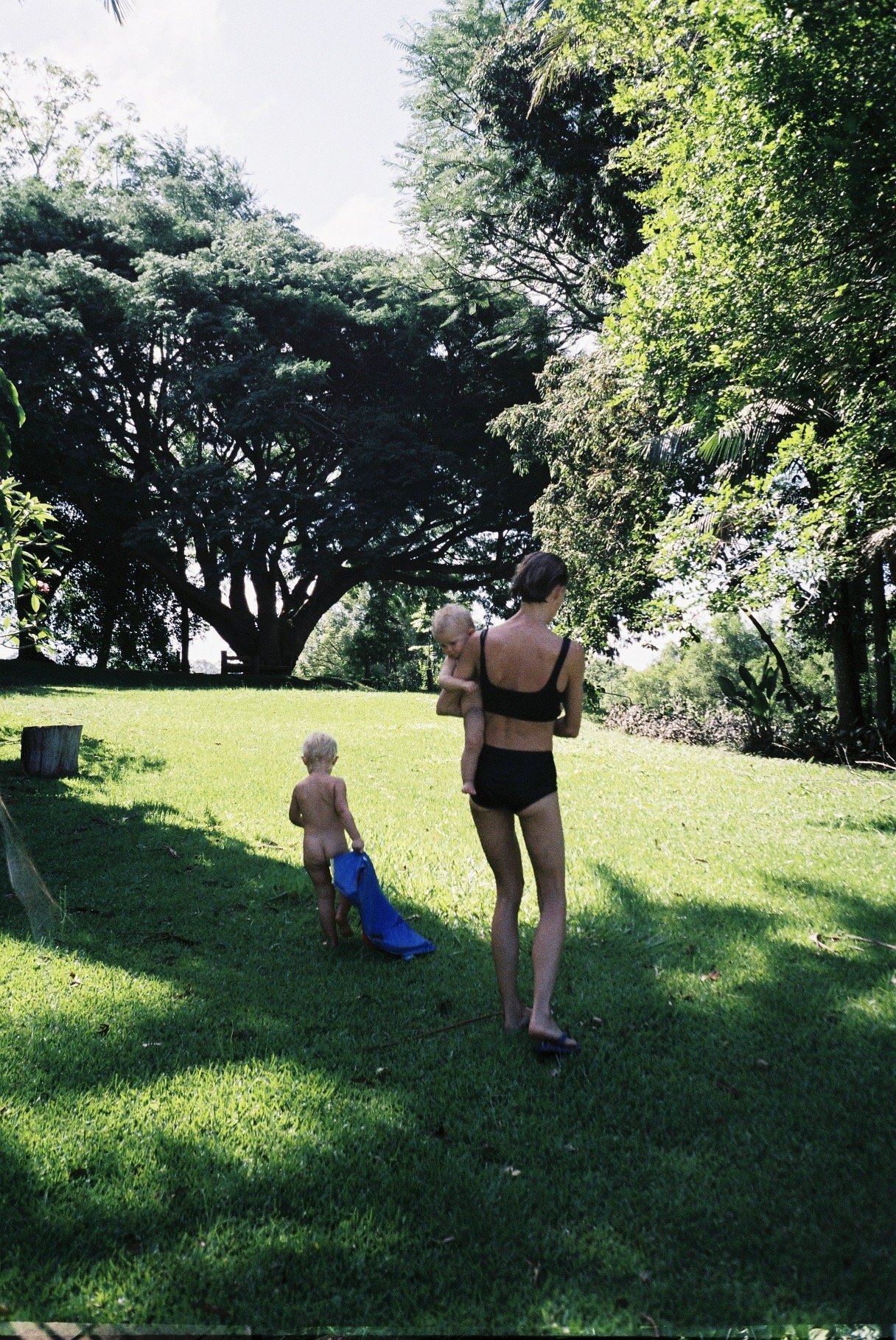 RUI
Naturally drawn to the beauty of imperfection, Chinese-born designer Rui Zhou utilizes the Japanese wabi-sabi aesthetic as a guiding principle throughout her work. Her asymmetric semi-sheer knitwear pieces wrap themselves around the body, becoming a second skin–albeit one punctuated by holes and held together with tiny pearl beads. The softness and careful fragility of Rui's compositions are met with powerful severity, revealing strength in their delicacy.

Via SSENSE